Disaster resilience education - overview
Disaster Resilience Education resource for Tasmania
To enter Tasmania's disaster resilience education online resource go Disaster Resilience Tasmania - <disasterresiliencetas.com.au>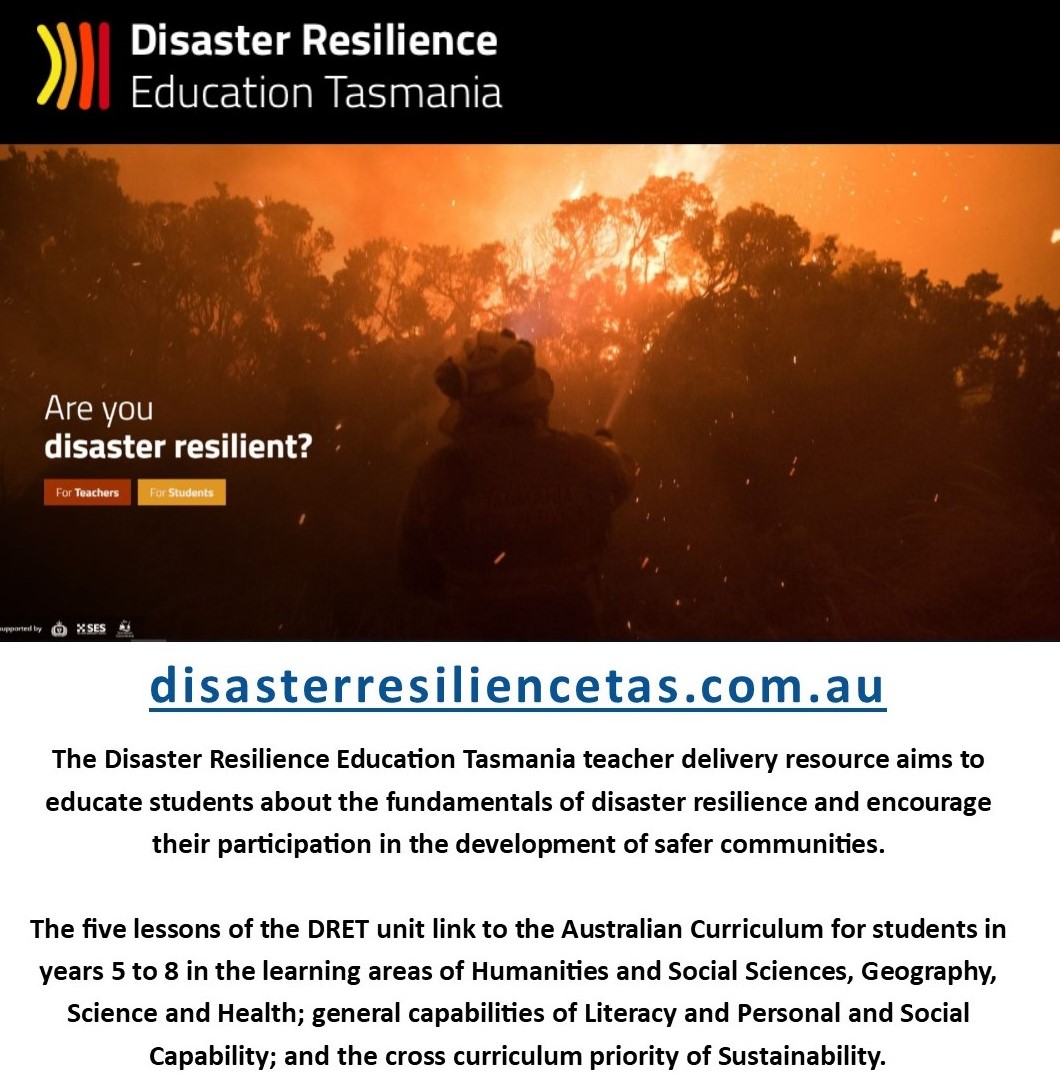 What is disaster resilience education?
Disaster Resilience Education (DRE) programs aim to build students' understanding of the causes, nature and effects of hazards.
They also support the development of competencies and skills to enable students to contribute proactively to the prevention and mitigation of disaster, and create opportunities for taking specific and measurable actions in their own households, schools and the broader community.
DRE best practice recognises that children and youth are agents of change and should be given the space and support to contribute to disaster risk reduction.
This can be achieved by an active learning approach in the classroom, which accepts children and youth as legitimate stakeholders and agents of change, and provides the opportunities for their genuine participation in disaster resilience.